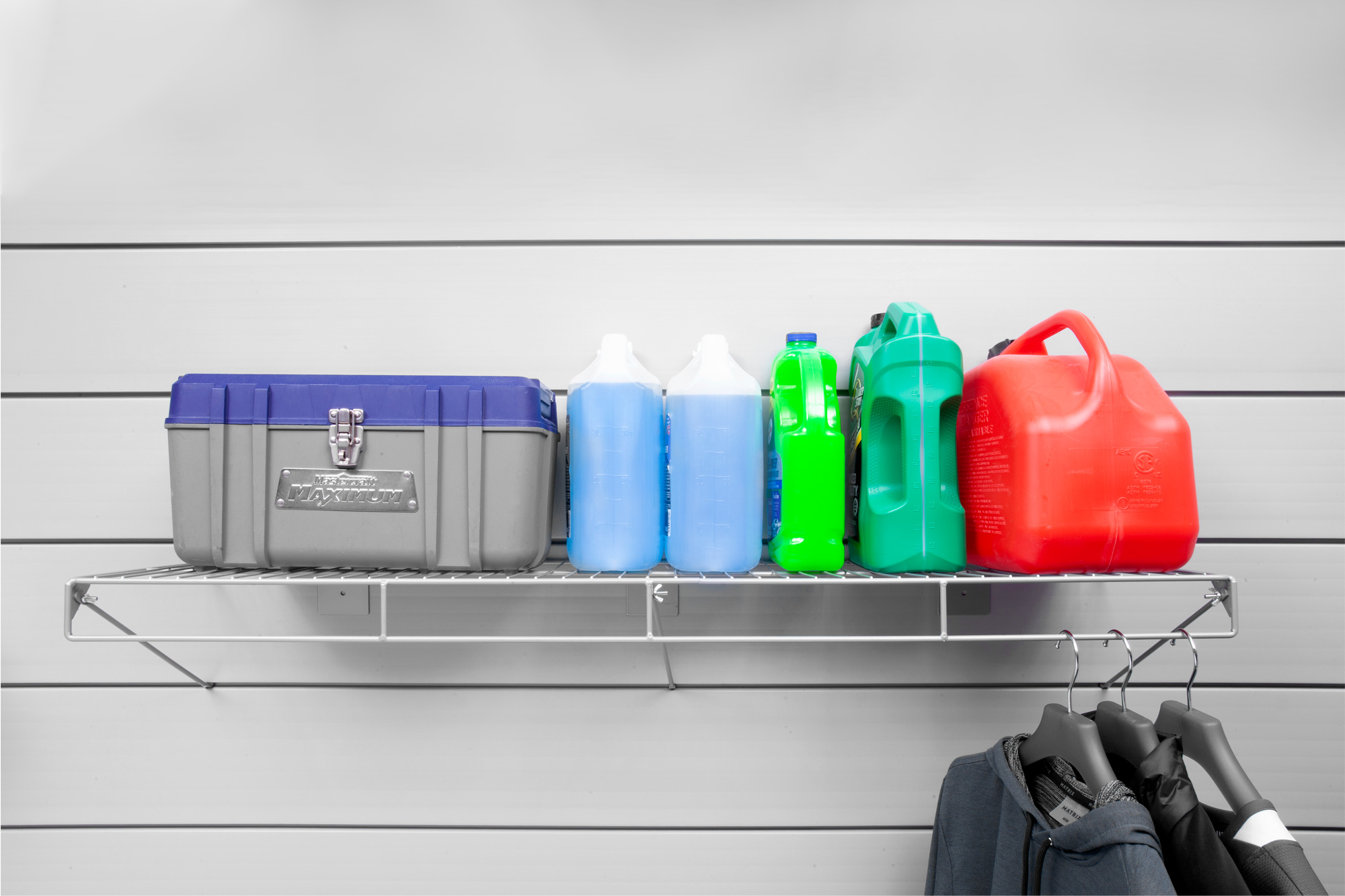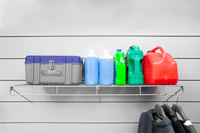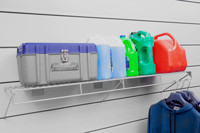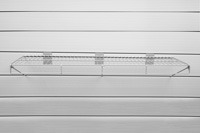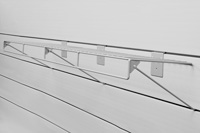 12" x 48" Wire Shelf
#WSBKT4812
Our largest shelf. Lightweight and robust, this shelf is constructed with adjustable support brackets, able to conform to any slatwall whilst maintaining it's stability. An integrated rail provides the perfect place to hang clothing. Use in closests, laundry rooms, garages and more.
Includes
48-In(L) x 12-In(W)
122cm(L) x 30.5cm(W)
Weight Capacity
Supports up to 150lbs / 68kg
Heavy-Duty High grade steel frame with a powder-coated grey finish resists scratching and corrosion.
Universal Hanging Our accessories are fully modular, freely repositioned and designed to work with any slatwall. Backplates feature a predrilled hole for permanent installation if desired.