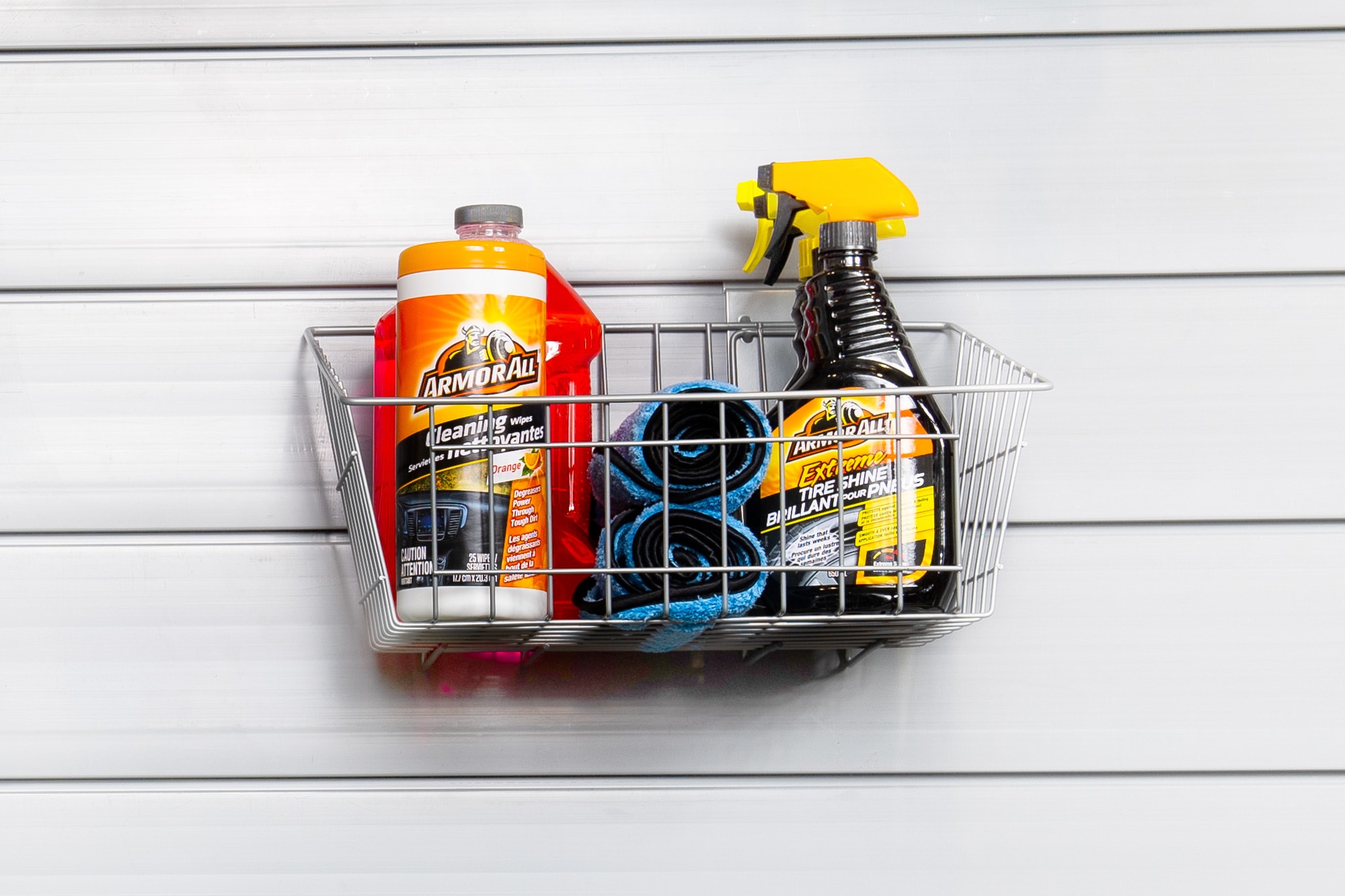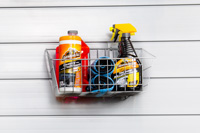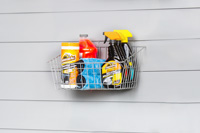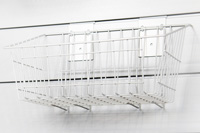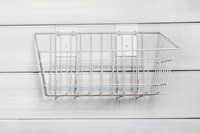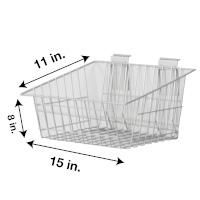 Medium Wire Basket 15" x 11" x 8"
#WB1511-V2
Lightweight and high capacity steel basket excellent for stashing away all types of things. For use in garages, sheds, basements, laundry rooms, closets and retail settings.
Dimensions
15"(L) x 11"(W) x 8"(H)
38cm(L) x 28cm(W) x 20.3cm(H)
Weight Capacity
Supports up to 55lbs / 25kg each
Heavy-Duty Manufactured from high grade steel with a sleek, powder-coated grey finish which resists scratching and corrosion. Rubber coating protects and secures supported items.
Modular Our accessories are fully modular and freely repositioned. Add to your configuration or change it at any time.
Universal Hanging Designed to work with most slatwall. Usable with standard slatwall, or any slatwall that accepts standard accessories.
5 Year Warranty We stand behind our products and guarantee that they will be free from defects.