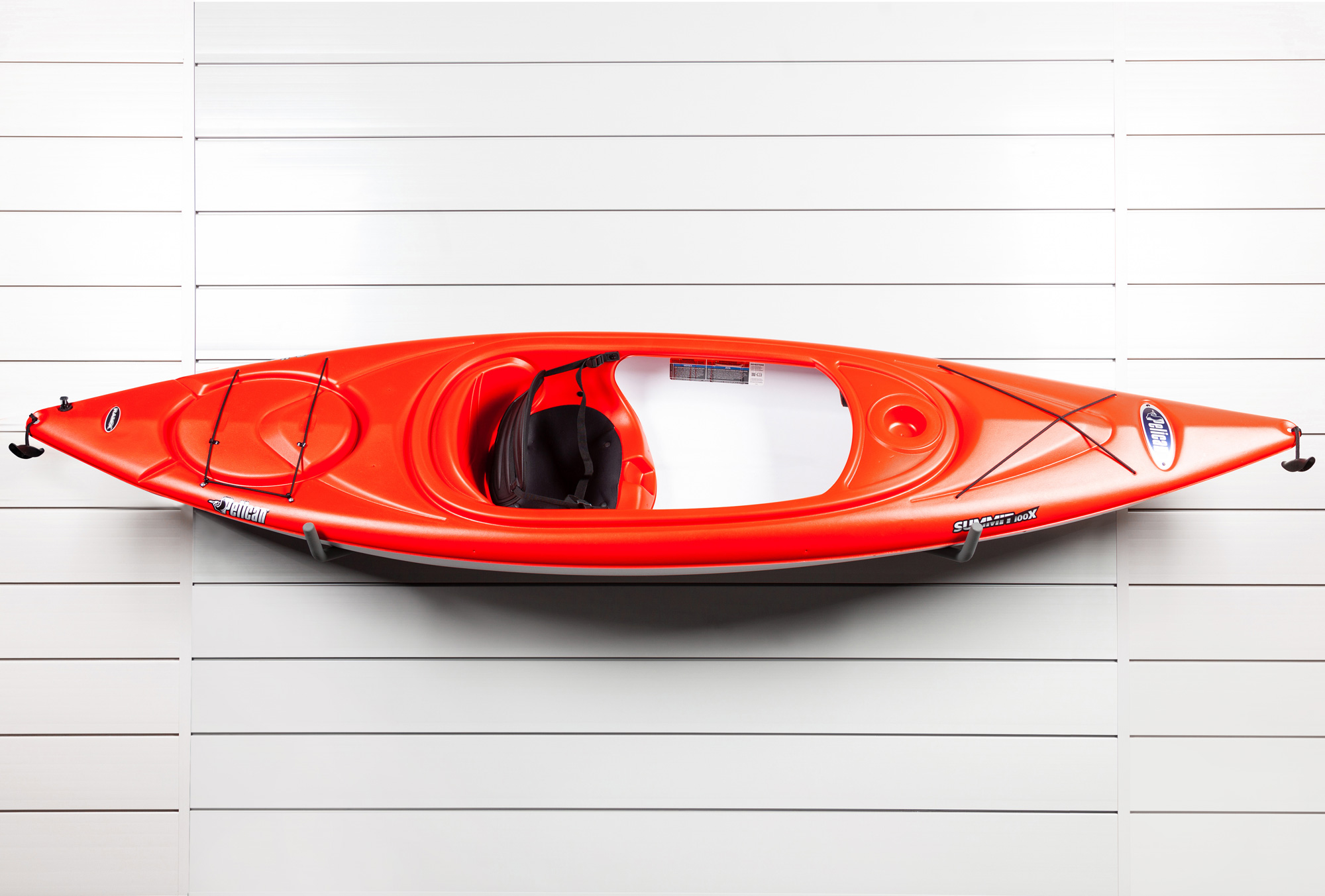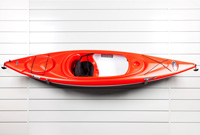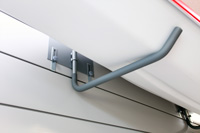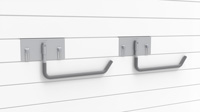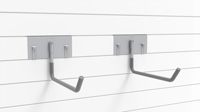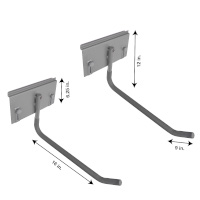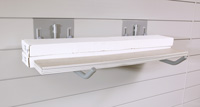 Kayak Big J Hooks (1 Pair)
#KAYAKHK-L
Maintain the pristine condition of your kayak with these padded hooks. The modular hooks can be placed at any height or length to adapt to different sizes and models of kayaks. When not in use the hooks collapse neatly against the wall with the push of a button.
Includes
2 x Big J Kayak Hooks (1 Pair)
Dimensions
16"(L) x 12"(H)
40.64cm(L) x 30.48cm(H)
Weight Capacity
Supports up to 75lbs / 34kg per hook, or 150lbs / 68kg together. Heavier items should be stowed close to the wall with lighter weight items near the tips for proper weight distribution.
Heavy-Duty Manufactured from high grade steel with a sleek, powder-coated grey finish which resists scratching and corrosion. Rubber coating protects and secures supported items.
Modular Our accessories are fully modular and freely repositioned. Add to your configuration or change it at any time.
Secure Featuring our unique locking mechanism, the textured thumb screw makes it easy to lock the hook in place, preventing any slipping, lifting or otherwise unwanted movement.
5 Year Warranty We stand behind our products and guarantee that they will be free from defects.