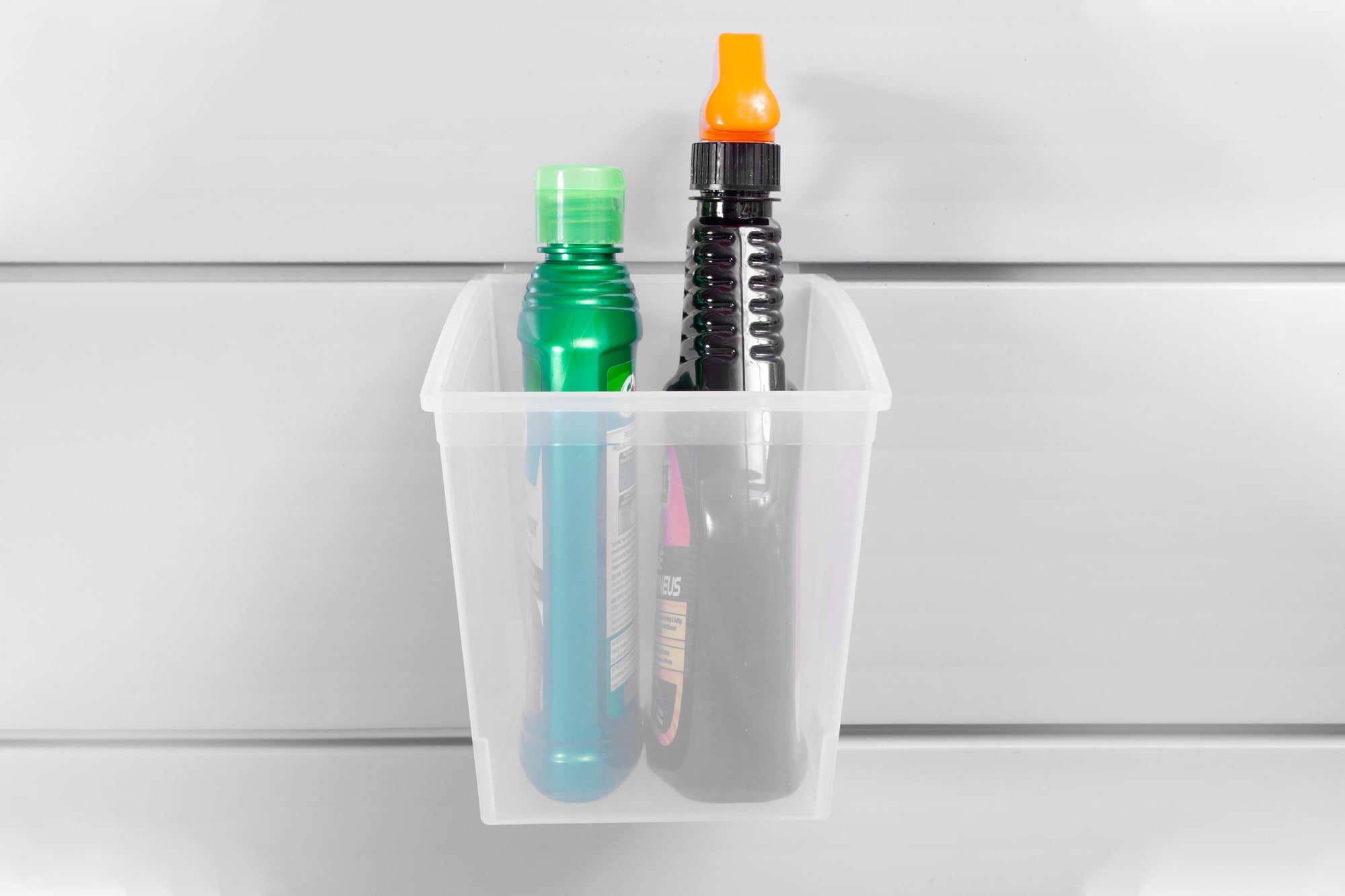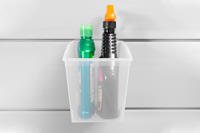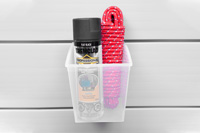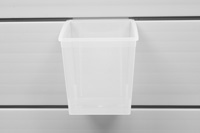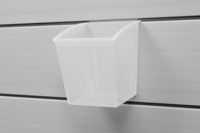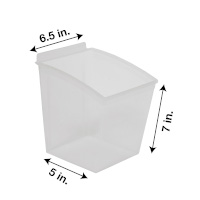 Medium Plastic Bin
#CWBM
Handy for storing a variety of small to medium size items such as spray cans, cleaners, caulking, loose cables, gardening or craft supplies.
Dimensions
6.5"(L) x 5"(W) x 7"(H)
16.5cm(L) x 12.7cm(W) x 17.8cm(H)
Weight Capacity
Each bin supports up to 66lbs / 30kg
Heavy-Duty Durable high-density polypropylene bins are easy to clean, resists yellowing and stains.
Modular Our accessories are fully modular and freely repositioned. Add to your configuration or change it at any time.
Universal Hanging Designed to work with most slatwall. Usable with standard slatwall, or any slatwall that accepts standard accessories.
5 Year Warranty We stand behind our products and guarantee that they will be free from defects.