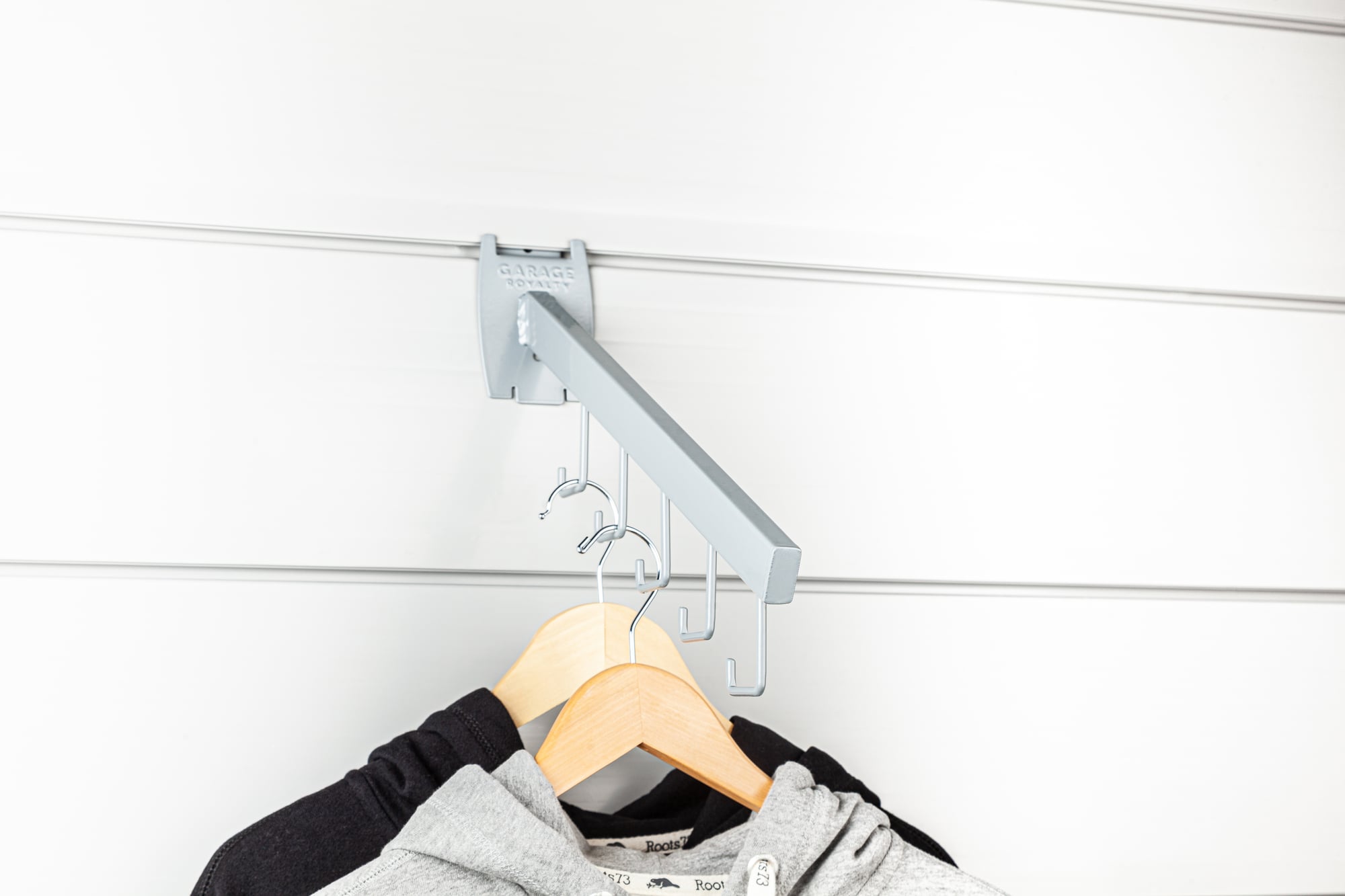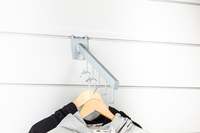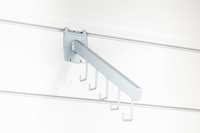 Metal Coat Bracket
#COATHK
This bracket is optimal for hanging clothing or purses. The five cascading hooks optimize horizontal space in any home, closet or retail setting. Can fit multiple hangers per slot.
Includes
Weight Capacity
Supports up to 50lbs / 22.5kg each
Heavy-Duty Manufactured from high grade steel with a sleek, powder-coated grey finish which resists scratching and corrosion.
Universal Hanging Our accessories are fully modular, freely repositioned and designed to work with any slatwall. Backplates feature a predrilled hole for permanent installation if desired.
5 Year Warranty We stand behind our products and guarantee that they will be free from defects.