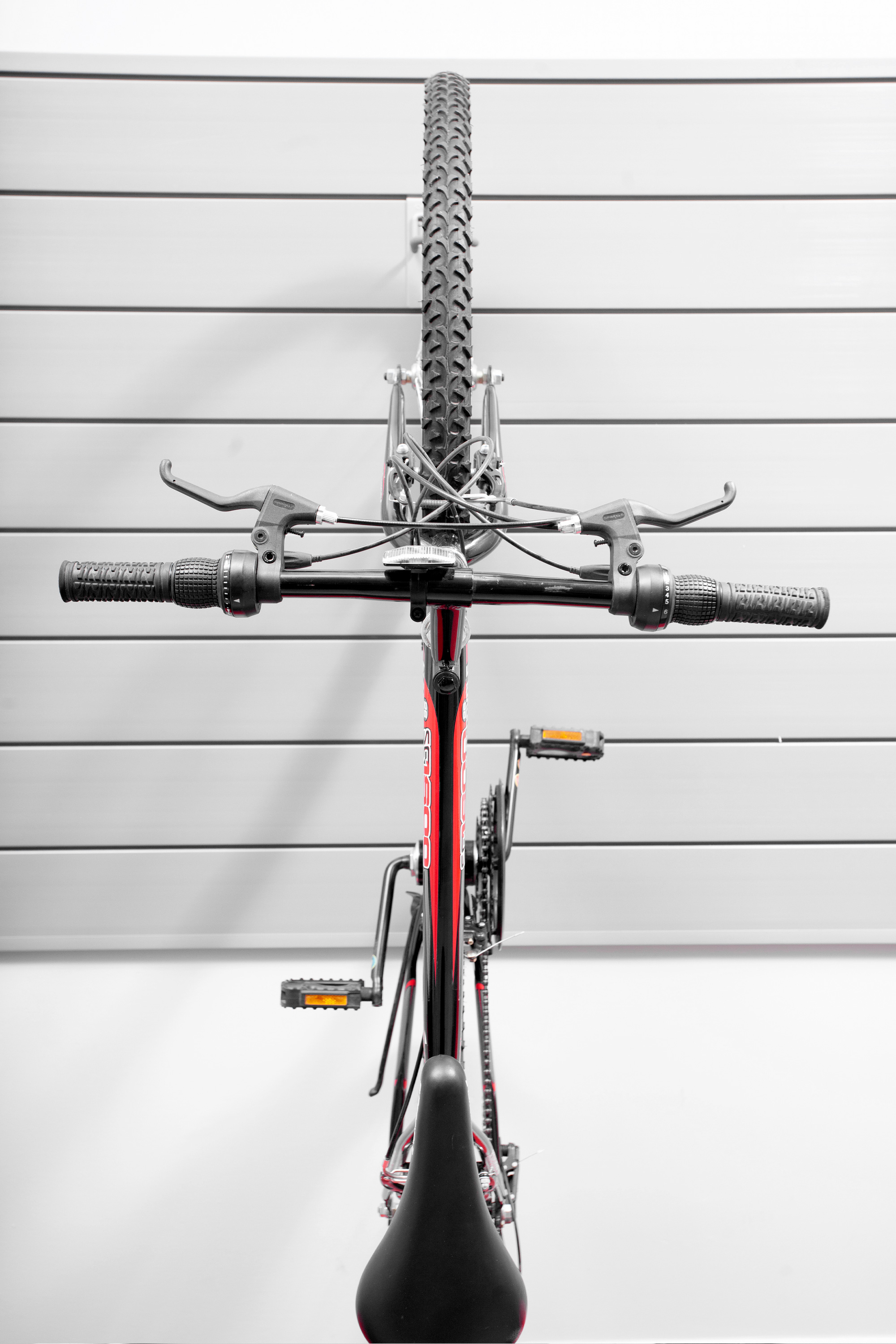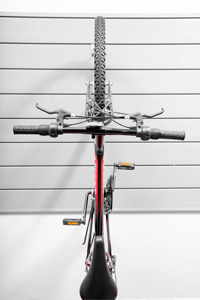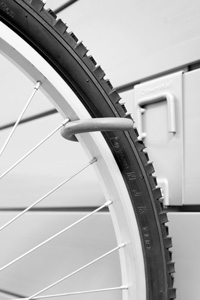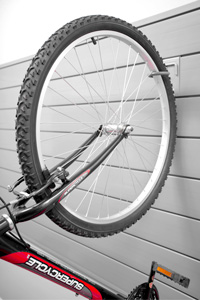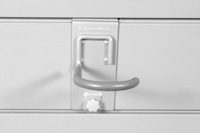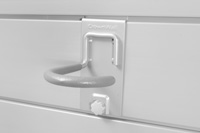 Bike Hook
#BIKEHK
Make the most of your walls! This hook brings a quick and convenient storage option for your bicycle by mounting the bike vertically from it's front wheel.
Includes
Weight Capacity
Supports up to 55lbs / 25kg each
Heavy-Duty Manufactured from high grade steel with a sleek, powder-coated grey finish which resists scratching and corrosion. Rubber coating protects and secures supported items.
Universal Hanging Our accessories are fully modular, freely repositioned and designed to work with any slatwall. Backplates feature a predrilled hole for permanent installation if desired.